Baseball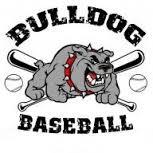 Registration is OPEN for Baseball!!!

What to expect:
Normally, baseball practices 2 days per week until games start. Once games begin, teams typically play 2 games per week and do not practice. Practices are normally held at Roller Field but we also utilize the t-ball diamond at the Bloom Carroll Intermediate School.

Registration costs include t-shirt, hat and socks. Players are to furnish their own baseball pants. Batter and catch equipment provided by the league with the exception of baseball bats.

Site under construction, more information to follow once league details are known.